Season 2023: 31/3 - 17/9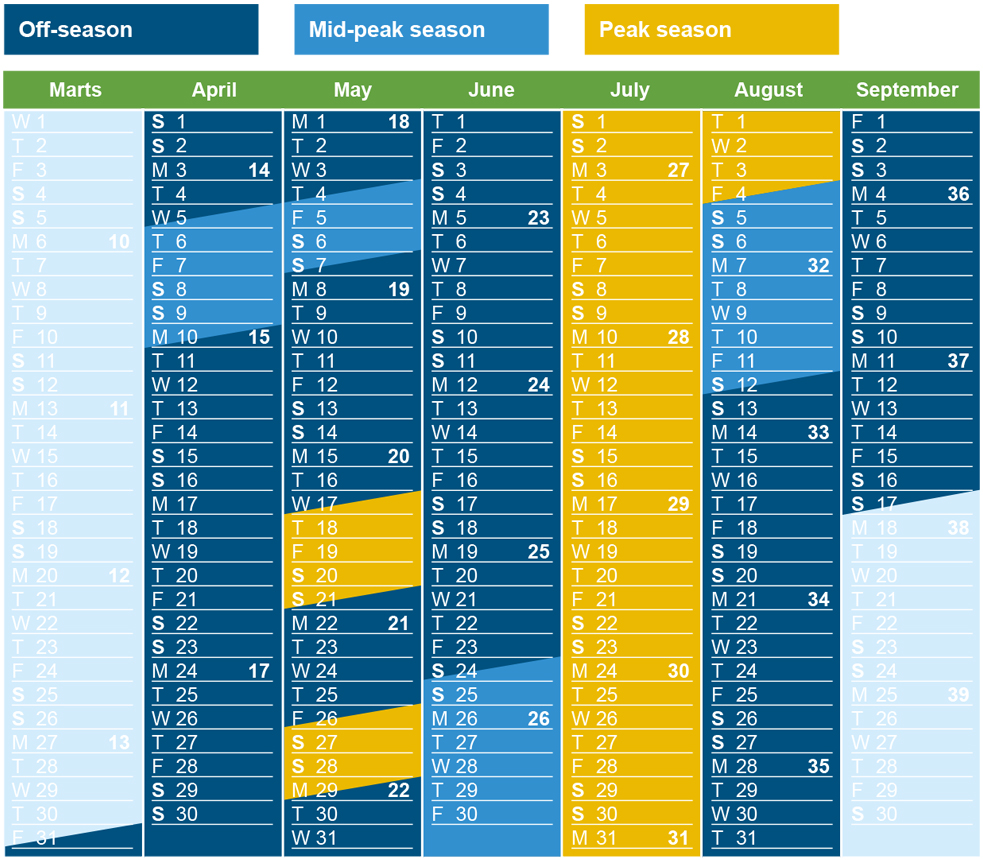 Pitches
Black Standard pitch
Different sizes.
No view.
Green Comfort pitch
120 m2 + with it's own water, drainage and antenna. No view.
Blue Standard pitch
Different sizes.
Partial view.
Red Standard pitch
Different sizes.
Panorama view.
Camping prices
All prices is in DKK per night. Incl. electricity and environmental-fee.
Note: Price difference for extra popular pitches - the difference is shown with two prices.
Other prices
Shower for adults per half minute
2,-
Guarantee for a certain space number
From 25,- /145,-
Children department, kitchens, heated pool & Wi-Fi
All prices are "prices from"
and excl. extraodinary energitax.
Subject to errors and changes.